Can't Login To Windows? Locked Out? Forgot Your Password?
One Step - No Hassle Solution!
Key Features - Why We're The Best
Removes and Unlocks All Windows Passwords Instantly
24/7 Support
Works even if you can't login or don't know your username
Best, Quickest and Easiest Solution!

Our software does all the work! No need to know any complex commands

DOES NOT

require original Windows disc or proof of purchase
Works on all computers running Windows (including Windows 12, 10, 8, 7, Vista, XP, Server 2012, Server 2008, Server 2003, NT)
You don't have to be computer literate to use our software!
100% Effective
100% Safe Transaction - No Viruses/Spyware
We are not based in China or overseas.
No outsourced support
Easy, Quick & Safe Solution - Even For Novices & Beginners

Purchase our software by clicking here.
Download our software (an e-mail is sent to you instantly with the software download)
Burn our software and load it on your computer
* Works even if you can't login to your computer. You can use any computer (like the one you are on now) to download and burn our software and then bring it to the computer with the problem.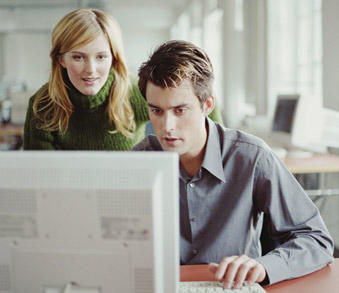 "Get the best, quickest and easiest uptodate solution and get back into any Version of Windows Now!
"
Get Back Into Windows Instantly (works for all versions of Windows)

Click Here To Buy Our Software now to get back into your computer INSTANTLY.
Your order is processed instantly and the software is instantly delivered to your e-mail account, even at 4AM our system is ready to send the software to you.
Your Ultimate Solution to Windows Password Recovery: Fast, Accessible, Secure
Has a forgotten or misplaced Windows password left you locked out of your own system? Don't despair; you're certainly not alone. These common issues affect countless Windows users worldwide every day. But worry not, we're here with our leading-edge Windows Password Recovery Software that provides a seamless, all-in-one solution to swiftly regain your system access.
Advantages of our Windows Password Reset Solution - Distinctive Features
We stand out in the market with our unparalleled software. Here's what makes us the best choice for your Windows password recovery needs:
Immediate Windows Password Removal: Our tool unlocks all types of Windows passwords in an instant, regardless of your Windows version or the complexity of your password.

Round-the-Clock Windows Password Assistance: Our dedicated experts are on hand 24/7 to support you throughout your Windows password recovery process.

Forgotten Username Support: Our software doesn't stop at password recovery; it also efficiently handles forgotten usernames.

Beginner-Friendly Tool: Our software takes care of the complicated aspects of password recovery, ensuring a straightforward solution even for tech novices.

No Need for Original Windows Disc: You don't require the original Windows disc or a proof of purchase to use our software.

Compatible with All Windows Versions: Our tool works flawlessly with all Windows versions - Windows 8, 7, Vista, XP, Server 2012, Server 2008, Server 2003, and NT.

Guaranteed Password Recovery: Our software guarantees a 100% success rate in recovering your Windows password.

Secure Transactions & Downloads: We prioritize your safety with secure transactions and virus-free downloads.

Local and Direct Support: Our assistance is locally based and in-house, eliminating the need to interact with outsourced support.
Our Effortless Password Recovery Steps
Purchase Securely: Buy our software safely from our website.
Immediate Software Download: Once your purchase is confirmed, you'll immediately receive an email with the software download link.
Easy Installation: Burn our software onto a CD/DVD or USB drive and load it into your locked computer.
Even if you're unable to login to your computer, you can download our software on any other device and then install it on the locked system.
Multifaceted Features - Windows Geeks Removal Tools
A Single Solution for Every Windows Version: Our tool provides one method to handle all Windows versions.
Total Coverage: We cover more than just password recovery, dealing with a range of potential login issues.
Independent Operation: No need for your original Windows disc; our software functions independently.
Guard Against "Genuine Advantage" Hurdles: Our software ensures uninterrupted access to your account, even in the event of a "Genuine Advantage" failure.
Suits Every User: Our software caters to both business owners and personal users.
Our Windows Password Recovery Software Handles All Scenarios
Misplaced or forgotten Windows password (including Administrator)
Bought a new/used computer and can't find the password
Employees have left without handing over the Windows password
Can't login due to a disabled account
Computer/server has been compromised and the password has been changed
Need to remove or reset a Windows password
Require Administrator login access
Need Admin access to a Windows AD (Active Directory) domain controller
Recover your freedom to access your Windows account anytime. Buy Our Software now for an immediate and safe solution to your Windows login problems. We're ready to assist you at any hour, even at 4AM!